From time to time I have been contracted to do free-lance engraving, to bring a composer's manuscript to an easily-readable final form. I currently use Sibelius 6 software and have been very happy with the results. If you have any interest in my services, feel free to contact me.
Below are some examples of my work (click to enlarge):
Christopher Deane, Professor of Percussion at the University of North Texas: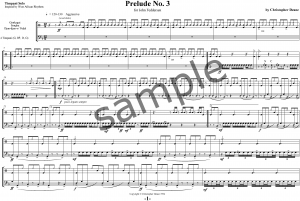 Prelude No. 3 is published by Innovative Percussion. Additional pieces that I have engraved include Dis Qui Etude for solo vibraphone and A Robe of Orange Flame for solo thundersheet and voice. These works are available from Mr. Deane directly.
Martin Bresnick, Professor of Composition at Yale University: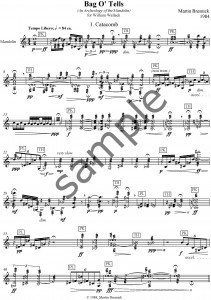 Bag O' Tells is published by Carl Fischer Music .
Yamaha Percussion Sounds of Summer: (preview coming soon)